Current:
The 9th Beijing Xiangshan Forum >News>Detail
What is the Beijing Xiangshan Forum, and why is it important?
Source:CGTN Date:2019-10-20 16:52:48 Num:16437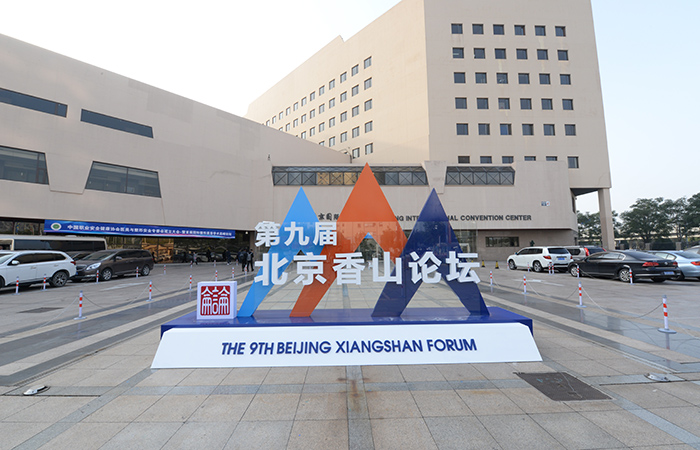 Editor's Note: Tom Fowdy is a British political and international relations analyst and a graduate of Durham and Oxford universities. He writes on topics pertaining to China, the DPRK, Britain, and the United States. The article reflects the author's opinion, and not necessarily the views of CGTN.
From October 20 to 22, the 9th Xiangshan Forum is being held in Beijing. Themed around "Maintaining International Order and Promoting Peace in the Asia-Pacific," the conference will cover great power relations, the interests of small and medium-sized countries, maritime security, artificial intelligence, international security and other topics. It is anticipated that over 530 delegates from 76 countries will attend: this will include military officials, defense ministers, army chiefs and scholars.
With this year's conference also falling on the background of the 70th anniversary of the People's Republic of China (PRC), an additional plenary session will include "The 70th anniversary of the founding of the PRC and peace and development in the world" with attendees invited to visit the "the Grand Exhibition of Achievements" detailing the country's successes in the 70 year span.
But of course, what is this conference all about? And why is it important? China believes in the fundamental importance of multilateral cooperation in the view to achieving international stability, security and well-being. As the country has developed, its role as a stakeholder and key player in relevant issues has accelerated dramatically.
This has even bigger ramifications for China's immediate proximity. With the Asia-Pacific region ever tense and ever interdependent, this means that practicalities such as military-to-military relations, mutual understanding and other forums of security engagement cannot be ignored. Given this, we should understand this conference in a positive bid by China to sustain leadership with the view to maintaining regional well-being and security, something it is not given credit for by the Western media.
China's role in the world has changed dramatically. As the country's economy has grown into the second largest of the world, its future prosperity has hinged upon it becoming an increasingly relevant stakeholder in broader global affairs, with the success of China increasingly dependent on securing a stable environment around it, and thus the well-being of other countries. Due to this transition, the country's foreign policy has placed a growing emphasis on multilateral forms of engagement and cooperation.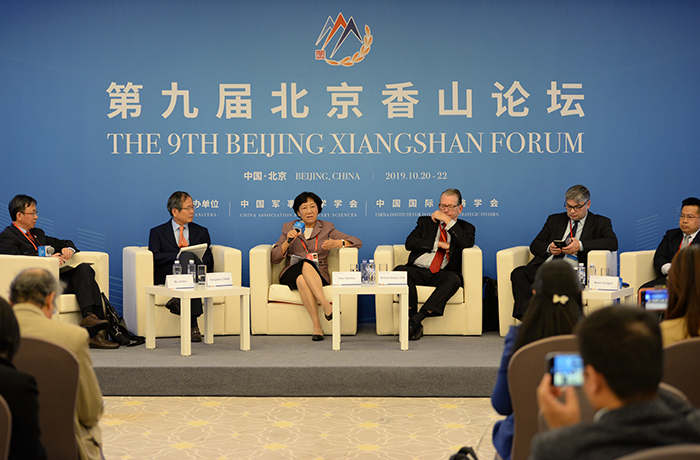 While this has included a more active role in bodies such as the United Nations, this has also necessitated deeper engagement with China's own proximity in the Asia-Pacific region, with Beijing existing as a major regional player whose actions can have inevitable repercussions for others. Economies in the region have become increasingly interdependent. Yet, formal mechanisms of regional integration have been slim compared to continents such as Europe, while longstanding security issues continue to pose uncertainty for the area.
As a result, the Xiangshan Forum represents China's will to demonstrate regional security leadership by creating a multilateral platform for dialogue, military to military relations and other forms of security cooperation. In doing so, it aims to promote greater understanding and diplomacy between participating countries with the view to finding a common way forward for regional prosperity, well-being and stability.
Although the countries attending the forum may inevitably have many disagreements, different outlooks and reservations on the topics at hand amongst each other, the objective of the event is not to secure quick-fix solutions to them in unrealistic ways, but to find sustainable ways to manage, negate and mitigate their impacts.
For example, many countries in attendance will have maritime and territorial disputes. These cannot be wholly answered at the forum. However, by giving a platform for each country's military representatives to pursue face to face dialogue, understand their positions and thus build trust, the Xiangshan Forum accordingly can ensure these contentious issues become manageable, help countries avoid miscalculations and thus prevent dangerous escalation. As another example, the DPRK vice defense minister is also attending the forum. While the forum cannot make the country denuclearize, it can allow his counterparts to engage in military talks with Pyongyang, which can formulate greater understanding and thus manage the impact of the program on a regional level.
Given this, western audiences should understand the Xiangshan Forum as a positive bid by China to uphold regional cooperation, security and stability, all of which are key goals for Beijing. Media discourse in the West likes to portray Beijing in sensational, threatening terms. However, in reality, as a growing regional stakeholder, China's national interests place increasing focus on sustaining the well-being of others too. In turn, it has established this platform as a way to help navigate regional fault-lines and other contentious topics by emphasizing dialogue, greater understanding and multilateralism.